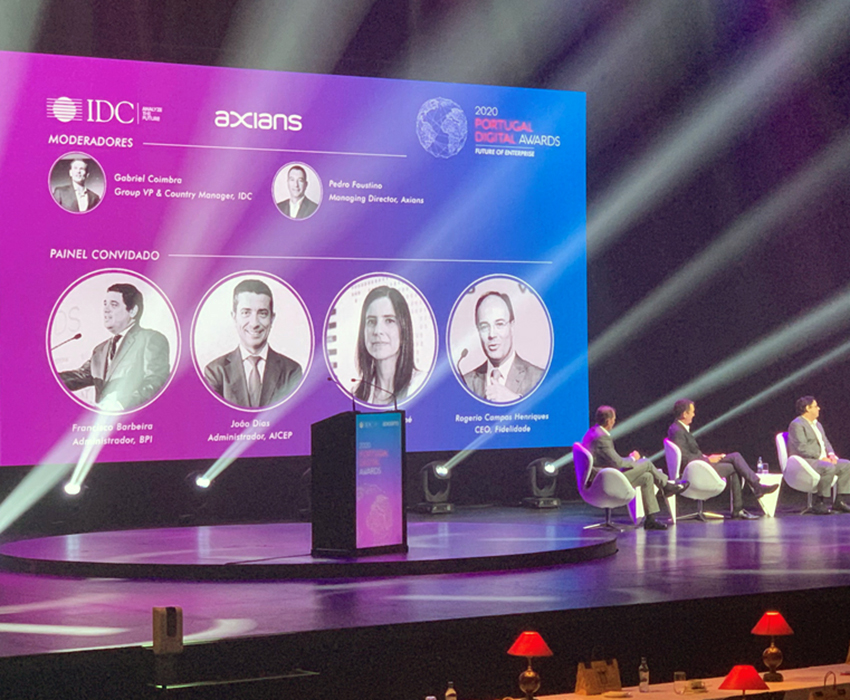 PORTUGAL DIGITAL AWARDS
"O palco por excelência da economia digital em Portugal" – Pedro Faustino, managing director, Axians Portugal
Os Portugal Digital Awards são uma iniciativa da Axians Portugal e da IDC Portugal que tem como objetivo distinguir e premiar projetos inovadores na área da transformação digital, implementados em organizações nacionais.
Esta iniciativa foi desenhada para reconhecer o trabalho que tem sido desenvolvido na transformação digital das empresas nacionais. Existe desde 2016 e, desde então, foram recebidas mais de 500 candidaturas e distinguidos os principais projetos de transformação digital em Portugal, desde o setor público ao privado. 
"2020 foi a edição com projetos mais sofisticados, com base em novos modelos digitais de trabalho, relacionamento com clientes, automação e robotização de processos e da produção, e novos modelos de negócio assentes em ecossistemas digitais." – Gabriel Coimbra, diretor geral da IDC Portugal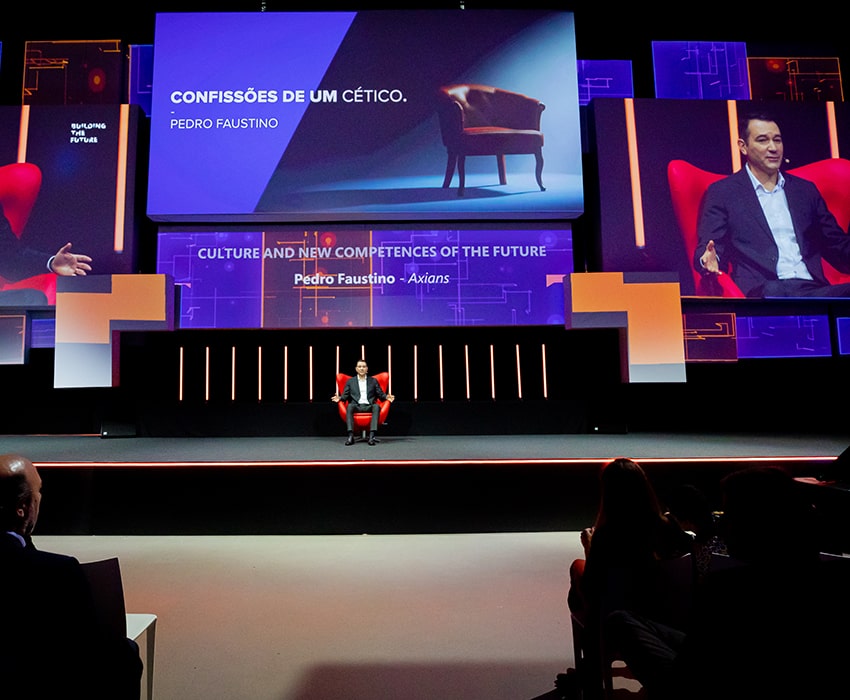 BUILDING THE FUTURE
Chama-se Building The Future: Ativar Portugal e é uma iniciativa promovida pela Microsoft e imatch, que conta com inúmeros parceiros na construção da visão e estratégia para o futuro de Portugal.
Assume-se como o maior evento de transformação digital nacional, cruzando tecnologia, liderança e educação, como forma de potenciar pessoas e empresas.
A Axians tem sido parceira de todas as edições, enquanto marca que tem o propósito de acelerar a transformação digital das empresas.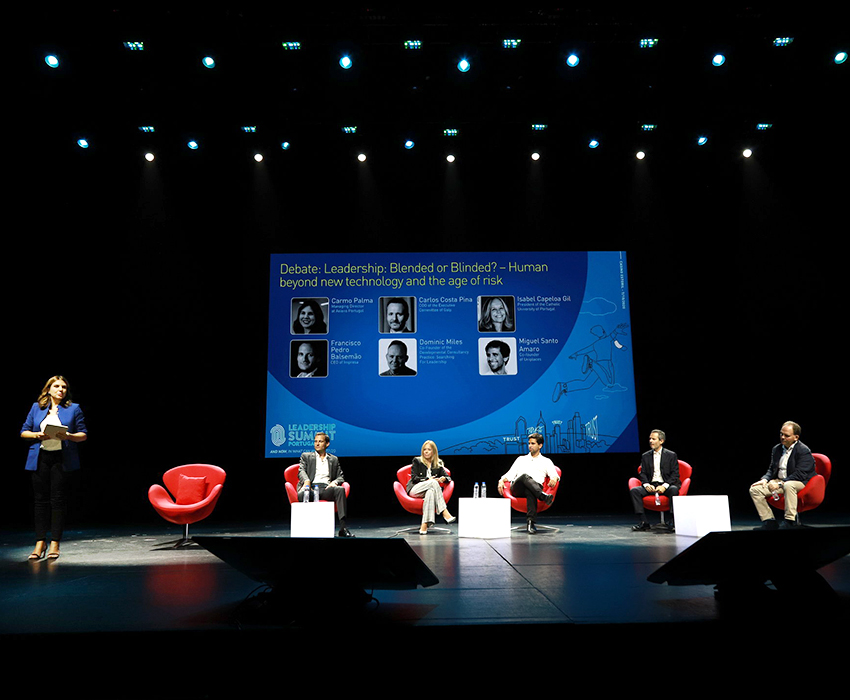 LEADERSHIP SUMMIT PORTUGAL
Liderança é o tema em destaque na Leadership Summit Portugal, uma conferência organizada pela Tema Central, pelos Global Shapers do Fórum Económico Mundial e pela Câmara Municipal de Cascais.
A Axians associa-se a esta iniciativa desde a primeira hora cujo objetivo é produzir conhecimento relevante em todas as áreas relacionadas com Liderança.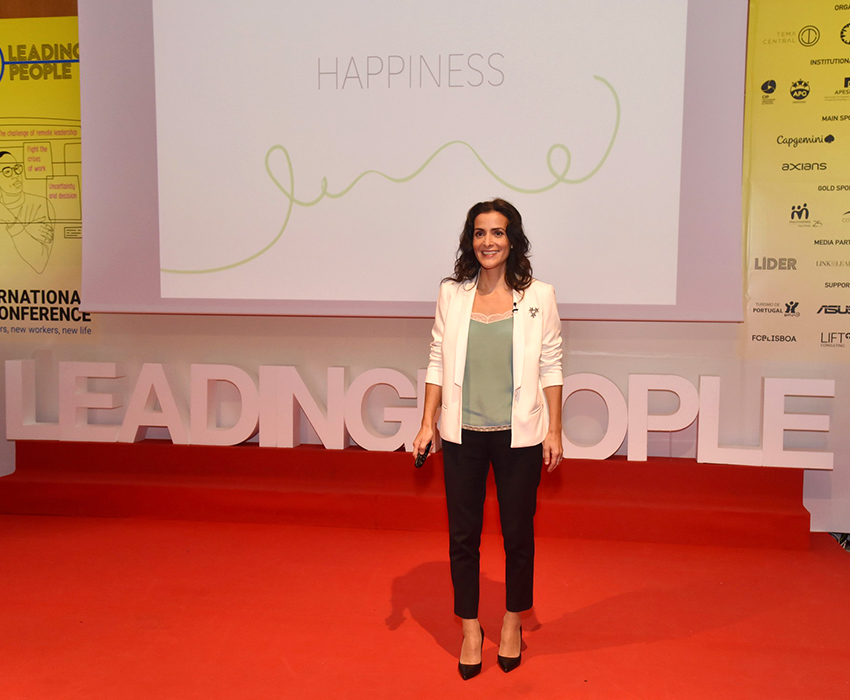 LEADING PEOPLE | INTERNATIONAL HR CONFERENCE
A Leading People é uma conferência anual que faz parte do projeto da Leadership Summit Portugal. É uma co-organização da Tema Central, dos Global Shapers do Fórum Económico Mundial (Lisbon Hub) e da Câmara Municipal de Cascais.
A Axians é parceira desta iniciativa dedicada à gestão de pessoas.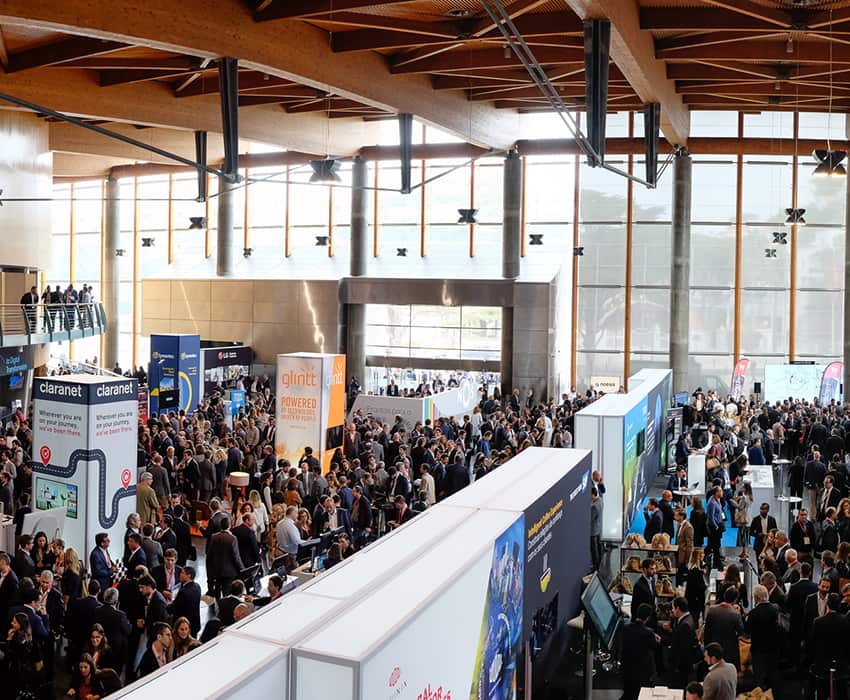 IDC DIRECTIONS
O IDC Directions acontece anualmente desde 1998 e, desde então, discute as principais tendências nas TIC e o impacto que vão ter nas organizações nacionais e nos CXO. É um dos maiores eventos nacionais centrados em torno da transformação digital.
A IDC é uma empresa líder mundial na área de "market intelligence", serviços de consultoria e organização de eventos para os mercados das Tecnologias de Informação, Telecomunicações e Eletrónica de Consumo. 
A Axians tem sido, desde 2017, patrocinadora principal da iniciativa, dando o seu contributo como agente acelerador da transformação digital nas empresas.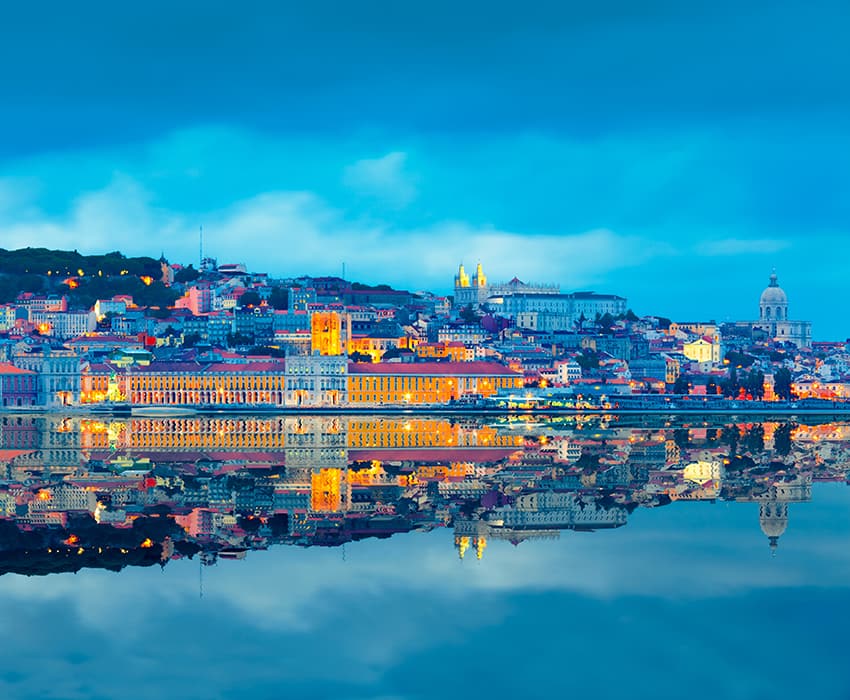 SOL – SMART OPEN LISBOA
O SOL é um programa de startups, focado na integração de soluções inovadoras com o objetivo de melhorar a vida dos cidadãos da cidade de Lisboa, através de diferentes verticais da indústria.
Liga startups a empresas para validar as suas soluções, usando dados reais num ambiente ao vivo e para trabalhar diretamente com os seus clientes e/ou parceiros em potencial.
A Axians tem participado desde a primeira hora neste programa. Em 2020, esteve a colaborar no programa SOL Tomorrow, uma edição especial e totalmente remota, que tem como fim fornecer soluções rápidas para desafios sociais e económicos específicos que a cidade de Lisboa, os seus cidadãos e empresas têm de lidar depois do lockdown causado pela COVID-19.
2021 será dedicado ao SOL Green Capital, o vertical da Economia Verde e Circular do SOL.